Programs
Online Language/Cultural Exchange Program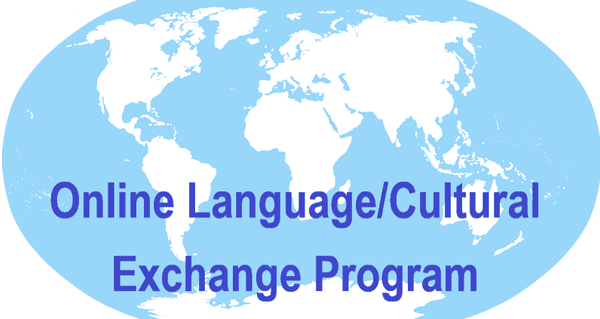 Program schedule for 2021
2021A UTokyo-MIT Online Language Exchange Program
10/19 (Tue) - 11/16 (Tue)


Entry deadline: 10/12(Tue)



2021A UTokyo-KTH Online Cultural Exchange Program
11/2 (Tue) - 12/8 (Wed)
11/2, 11/10, 12/7, 12/8 20:00~21:00 Whole-class meetings
Pair/Group sessions more than once a week


Entry deadline: 10/25(Mon)【Closed on 10/21】



2021A UTokyo-TUM Online Language Exchange Program
11/22 (Mon) - 1/21 (Fri)
Entry deadline: 10/31(Sun) 11/6 (Sat)

2021A UTokyo-KTH Deans' Forum Online Language Tandem Program
11/4 (Thu) - 12/17 (Fri)


Entry deadline: 10/16(Sat)



【Finished】2021S UTokyo-KTH Online Cultural Exchange Program
4/13 19:00~20:00 - 5/11・5/12 19:00~20:00


Entry deadline: 4/11(Sun)



【Finished】2021S UTokyo-TUM Online Tandem Plus (Language Exchange) Program
4/26, 5/10, 5/31, 6/14, 6/28, 7/12, Mondays 17:00~18:30


Entry deadline: 4/18(Sun)



【Finished】2021S UTokyo-TUM Online Language Exchange Program
Period between the week beginning on 5/10 and the week beginning on 7/5


Entry deadline: 4/29(Thu)



【Finished】2021S UTokyo-KTH Deans' Forum Online Language Tandem Program
5/10 18:45~20:00


Entry deadline: 5/6(Thu)



Call for Applications: Deans' Forum Language Tandem [Application closed]
To those of you looking for a program to connect with students from another country and language, we invite you to the Deans' Forum Language Tandem, an online language exchange program between UTokyo and The Royal Institute of Technology (KTH) of Sweden. The two institutions are active members of the Deans' Forum*.
In this program you will be matched online with student(s) of KTH to learn the other's language and culture. Languages will be Japanese and English (or Swedish, if you wish). Language dominance in the conversation is shared. That is, one half of the conversation is held in one language, and the other half in the other language. Thus, high Japanese conversation skills are required for those whose mother tongue is not Japanese.
You will need to apply for and attend the guidance session. The first 15 minutes of the session is for UTokyo students only. KTH students will join in from 19:00. We look forward to your participation.
Target: UTokyo students (All departments/ both Undergraduate and Graduate students)
Participation fee: Free
Number to be accepted: around 15 to 20
Application Deadline: Saturday, 16 October 2021
Application closed.

Online Guidance Session:
Time & Date: 18:45 – 20:00, Thursday, 4 November 2021

Note:


To participate, you must attend the guidance session.

High Japanese conversation skills are required for those whose mother tongue is not Japanese.

Depending on the number of students applying, you may be allocated to a group of three.

If there is a significant difference in the number of applicants from the two universities, we may need to select a limited number. In that case, students belonging to the Graduate School of Engineering/Faculty of Engineering will be given priority. You will be informed of your acceptance to the program by November 1.
Application Form (use @g.ecc.u-tokyo.ac.jp to access): Closed

For inquiries regarding applications:
Deans' Forum in Engineering Secretariat
Email: deans-forum-secretariat[at]oice.t.u-tokyo.ac.jp
For inquiries regarding the program:
IIIEE (Institute for Innovation in International Engineering Education)
Associate Professor Asako Uchibori
Email: utokyo.olcep[at]gmail.com

【*Deans' Forum】
The Deans' Forum is a strategic response from leading engineering schools to the issues that society is facing in the 21st century. From discussions in 2010 between the Dean of the School of Engineering at the University of Tokyo and the Head of Research at IBM-Watson about the complex problems that engineering as a discipline has the opportunity to address, and the crucial role that globally leading engineering schools can play now and in the future, the idea of creating a network of several key institutes was born.

Present member universities are University of Cambridge (Cambridge); Swiss Federal Institute of Technology (ETH); French Grandes Écoles; Imperial College London; The Royal Institute of Technology (KTH); Massachusetts Institute of Technology (MIT); University of Oxford; the University of California, Berkeley (UCB); and the University of Tokyo (UTokyo).
Contact:utokyo.olcep[at]gmail.com (please change [at] to @)