Programs
Garden of English (Trial for June & July)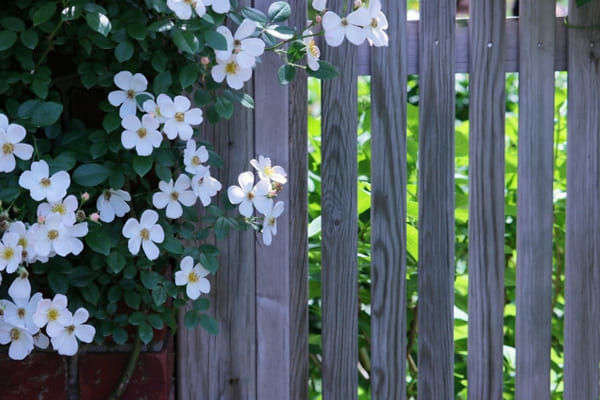 This extracurricular program is for UTokyo students, researchers, and staff members who want to improve and maintain their conversation skills in English. Are you an international student at UTokyo and speak English fluently? If so, please apply for the TA position :-) We'll put a notice about TA positions on this website when we recruit new TAs.
Let's have a chat in English with UTokyo international students!
What's "Garden of English"?
Basic information
✓ English conversation program for UTokyo students, researchers, and staff members
✓ Free of charge
✓ Conducted online via Zoom
✓ A session is about 15-30 minutes
✓ A pair of TAs will talk with one guest or a pair of guests who know each other
✓ You can chat in any other languages if everyone in the Garden agrees to do so
✓ No teaching of English (or other languages)
How to join the Garden
*You need your university account (@...u-tokyo.ac.jp)
3 steps!
1. Check the calendar below for the TAs' available dates and times (there are two TA pairs)
2. Click the date and time of your preference on the calendar, and enter your name and email address to book the session
*You can use a nickname
*If you'd like to consult with us before booking, please email us(Contact)
3. When it's time, join the Garden via Zoom. The details will be sent to you upon your booking
*You need your university account (@...u-tokyo.ac.jp) to join the meeting
*After you leave the Garden, please access the questionnaire (you can find the link in the email sent upon your booking) and give us your feedback on your experience
Session calendar and booking

TA pair No.1: Gunjan & Jayani (Wed 17:00 & Fri 13:30)
TA pair No.2: Aini & Roy (Mon 20:00 & Fri 10:00)

Introduction of TA
Gunjan
Home: India
Language: English, Hindi, Kannada, and a little bit of Japanese
Interests: Reading books , Cycling in the streets of Tokyo and Chiba, Fixing things
Hello, I am Gunjan from India, a Master student in the department of Electrical Engineering. One of my favorite things to do in Tokyo is cycling next to the riversides. The picture above is from beautiful Kuramae district near Sumida-gawa river. My next aim is to follow the Arakawa river to the Tokyo Bay!
Feel free to contact me to learn more about the Indian culture, my experience in Japan or any other topics of your choice.
Jayani
Home: Sri Lanka
Language: Sinhalese, English, Japanese (very little)
Interests: Gardening, Trying different food around the world, Traveling
I'm from Colombo, Sri Lanka. I'm interested in kawaii culture in Japan. I started gardening during the pandemic and now I have a small balcony garden. I have traveled to different countries and interesting neighborhoods in Japan. Feel free to contact me if you are interested in my experience in Japan, traveling, or Sri Lankan food and culture in general.
Aini
Home: Indonesia
Language: English, Indonesian, Japanese (beginner - intermediate level)
Interests: Cooking, dancing, reading novels, watching movies, and eating burgers
My first favorite movie is Harry Potter; I love the idea of magic surrounding our world and I always watch it every year during Christmas holiday. When I was in High School, I joined a traditional Indonesian dance club: Saman Club (Dance of A Thousand Hands), if you're interested I can teach you some movements! Don't hesitate to reach me, even if it's just to talk about random stuffs. :)
Roy
Home: Taiwan
Language: English, Mandarin, Taiwanese, Arabic, Japanese
Interests: Scuba-diving, Dancing, Swimming, Basketball
Hailing from Taiwan, Roy used to be a journalism student at Northwestern University and studied Arabic for two years in Qatar and Lebanon. He is now interested in learning machine learning and AI and studying master of Engineering at the University of Tokyo.
The TAs are friendly and can accommodate a wide range of guests, from those who need courage to speak English to those who can speak English well. Please broaden your experience by interacting with the TAs of different linguistic and cultural backgrounds. Please respect each other and enjoy your exchange!
Please feel free to contact us via email if you have any questions or inquiries.
Contact
Division of Global Education, IIIEE, School of Engineering,
The University of Tokyo
Office: Rm.324 via 2nd floor, Eng.Bldg.No.8, Hongo
E-mail: utokyo.garden[at]gmail.com
Phone: 03-5841-2323(Ms. Nemoto)