Programs
English wRIting Consultant (ERIC)

Announcement: ERIC consultations are held online (as of May, 2021)
In response to the COVID-19 pandemic, all ERIC consultations have been held online (since April 2020). Please book your consultation using the online booking system below. Details on how to participate in online consultations will be emailed to you upon booking. We apologize for any inconvenience and appreciate your understanding.
What is ERIC?
ERIC is a team of University of Tokyo international students who are hired and trained by the Division of Global Education, IIIEE, School of Engineering, to provide writing tips and feedback on scientific English publications and career documents for UTokyo students and staff.
In principle, consultations last 30 minutes, and you can have up to 2 consultations for the same document. Since the ERIC team will probably not be able to go through the whole paper with you, please specify on which parts you need advice or feedback. Also, if you have a deadline, please let us know when you need to submit the document by.
Consultation Schedule and Venue:
Schedule
Tuesdays 17:00-17:30, 17:30-18:00
Thursdays 17:00-17:30, 17:30-18:00
*In the holiday periods the office days and hours may change depending on the availability of the ERIC team.
Venue
We hold our consultations at the Library Plaza in the General Library. Library Plaza is located on the annex B1 floor of the General Library.
Currently, ERIC consultations are only being held online.
How to Use the ERIC Service
STEP 1: Book your consultation online

STEP 2: Send your document
Email the document you want ERIC to review at "eric.seut[at mark]gmail.com" at least 48 hours before your consultation.
STEP 3: Come see ERIC
(Online)
Have a consultation with ERIC TAs.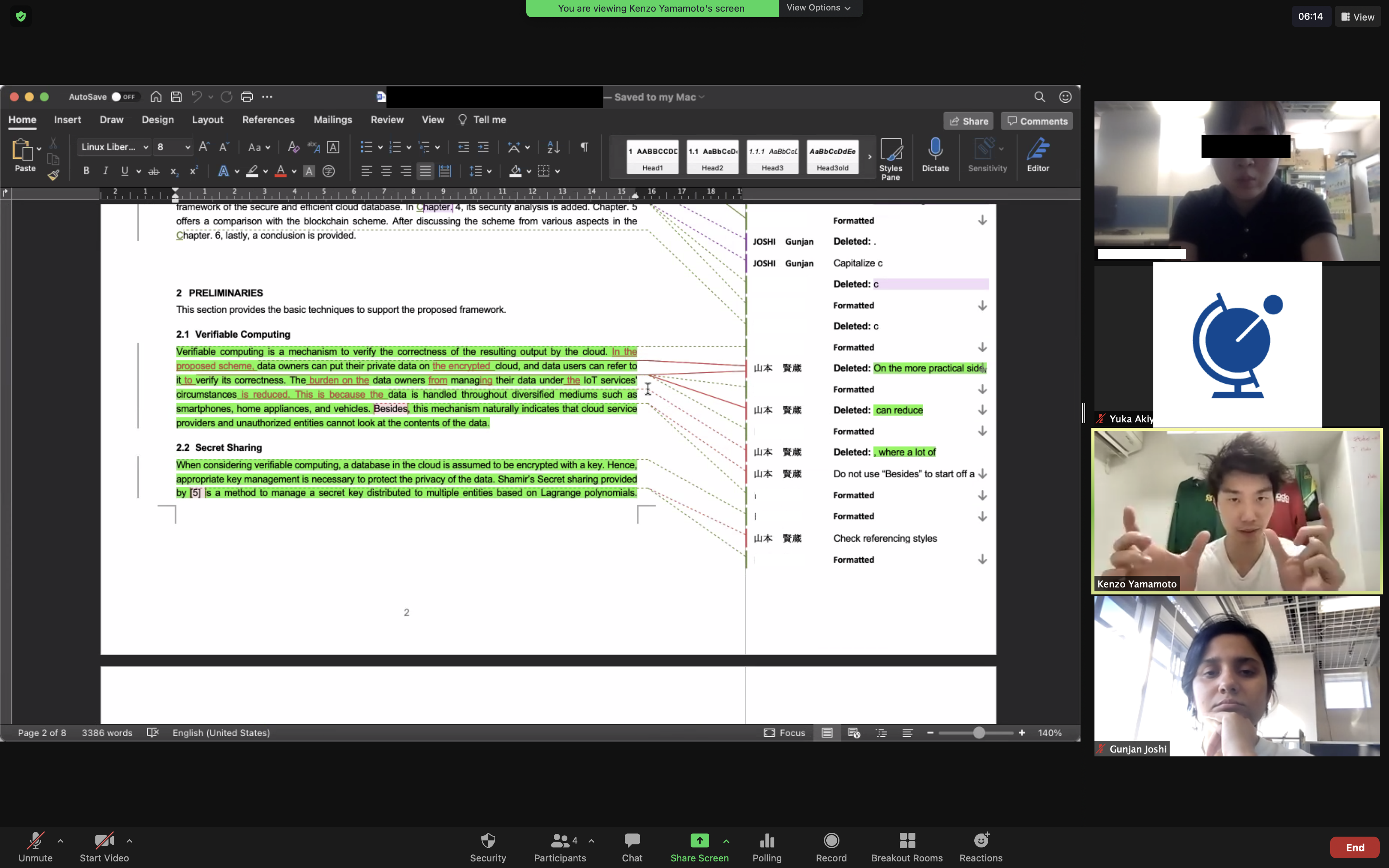 Teaching Assistants
English Learning Resources Recommended by the ERIC TAs
Contact Us
If you have any questions about ERIC, feel free to contact us using the email below.
eric.seut[at]gmail.com (please change [at] to @)