Courses
Visualizing Japan in the Modern World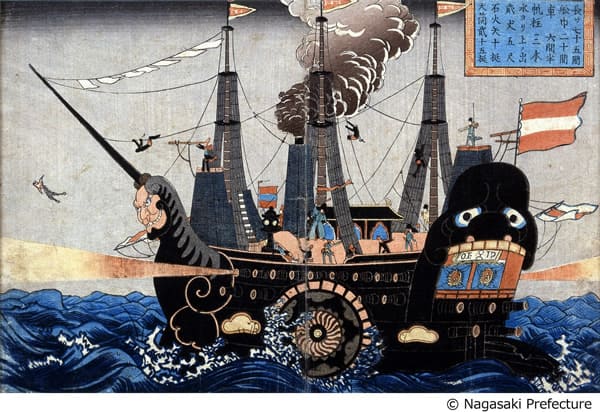 We will explore images that pertain to the emergence of Japan as a modern state through an online course offered by MIT. We will focus on images that depict Japan as it comes into contact with the rest of the world after its long and deep isolation during the feudal period. We will begin with Commodore Matthew C. Perry's arrival in Japan in 1853-54 using images drawn from a wide range of collections in the U.S. and Japan. Later sections of the course will cover the opening of Japanese ports, especially Yokohama; Russo-Japanese War and the Hibiya Park riot immediately after it; foreign photographers' images of Japanese people and places; modern Japanese women (the Shiseido Archives); and so forth.
This is an intensive course in the A semester. We will also visit Shimoda, where various visual materials related to the opening of the port at that time are exhibited. The class and students' activities will be conducted in English.
Please note that whether or not this course will be offered in AY2021 will depend on the situation with the novel coronavirus. The course schedule (A1A2 intensive/W term) will be announced on UTAS when the situation allows.
Contact:ees.seut[at]gmail.com (please change [at] to @)