Courses
(Special) International Collaborative Practice VI:Computer-Assisted Language Learning―Theories and Content Development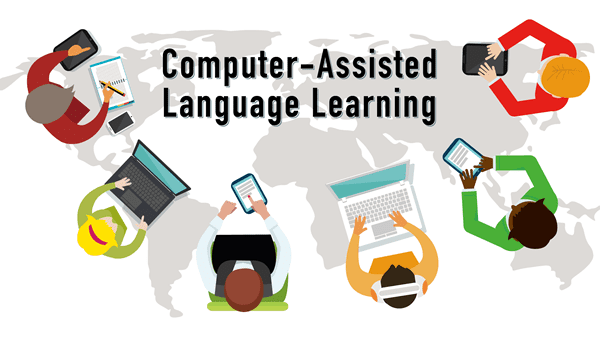 Computer-Assisted Language Learning (CALL) is a research domain that pursuits the efficacy of technology-mediated foreign language learning to answer the question: "How can I best integrate the right technology into my specific foreign language teaching and learning context?" In this course, entitled "Computer-Assisted Language Learning: Theories and Content Development," we will learn theories of second language acquisition (SLA) and analyze existing foreign language learning tools and methods (e.g., Duolingo, Google Translate, Virtual Reality, Italki) from the CALL perspective. We will also conduct a needs analysis to reveal the needs of consumers and use the data for the development of a new language learning product. For the final project, students will draw on insights from the needs analysis and SLA theories to create a sample lesson or a prototype for a foreign language learning tool.
You will complete these tasks in collaboration with your international partner(s), who may be Japanese students at UTokyo, international students at UTokyo, and/or students in Australia who belong to the NUW Alliance. Lectures will be delivered in English, but you may engage in group work in Japanese (depending on your group members' language background). Students are expected to acquire a global mindset, critical thinking, and teamwork skills by collaboratively producing the products using each other's linguistic and cultural resources.
The classes will be held online. For the Zoom URLs, please check the ITC-LMS.
※Course registration information
1st and 2nd-year students → Register for 主題科目・全学体験ゼミナー: Understanding Computer-Assisted Language Learning Through International Collaboration (Course Code: 51387)
3rd and 4th-year students → Register for International Collaborative Practice VI: Computer-Assisted Language Learning: Theories and Content Development (Course Code: FEN-CO3985S3)
Graduate students → Register for Special International Collaborative Practice VI: Computer-Assisted Language Learning: Theories and Content Development (Course Code: 3799-406)
Contact:akiyama[at]cce.t.u-tokyo.ac.jp (please change [at] to @)